Updated: Dec 4, 2020
Are you going CRAZY for the Christmas GIFTS? Here we suggest to you 10 IDEAS that will satisfied everyone (except your nondrinker friends).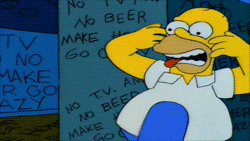 1. Cantina Crovara – Nessun Dorma, Cinque Terre Doc
This wine is produced by Alessandro Crovara, proud wine producer of Manarola in a super special edition! No more than 300 bottles (and we have already drunk some ;)
HOW IT IS: Bosco, Vermentino and Albarola grapes, hand made selected. A second fermentation makes the wine more smooth and pleasant in your palate with an intense ripe peach flavour in your nose. This wine is good now but it improves in years.
PERFECT FOR: non conventional people!
2. Cantina 5Terre - Nessun Dorma edition, Cinque Terre Doc
Last year we have happily partnered with the Cantina 5Terre and the result has been this wine.
HOW IT IS: Light body, fresh with an interesting salinity in your palate when you drink it! If you close your eyes while drinking it you will be immediately transported to Cinque Terre (I wish!)
A sip of Cinque Terre in your glass.
PERFECT FOR: People that love summer and the life open air.
3. Tramonti, Cinque Terre Doc,
A Cinque Terre Doc wine produced in a vertical area between Riomaggiore and La Spezia, called Tramonti (from latin "on the other side of the mountains"). This wine is obtained from a selection of grapes from the vineyards in front of the sea.
HOW IT IS: Straw yellow, pleasant scent typical fine, dry, fruity, pleasant aftertaste of fruit.
PERFECT FOR: People that have a soft heart.
4. Gorgonia, Terre di Levante IGT,
Giacomelli Winery is a cornerstone of viticulture in the Colli di Luni area, focused on original wine, characterised by a refined palate and structural elegance. Only 1.200 bottles produced per year! HOW IT IS: Coral pink, delicate and transparent. A gentle aroma of wild strawberry and pomegranate.Try it with Margherita pizza. So yummy!
PERFECT FOR: Romantic people that always look for an happy ending ;)
5. A Scià, Liguria di Levante IGT
This wine is produced by the only woman winemaker in Cinque Terre! She is Marzia and she decided in the summer of 2012 to open her own winery in Monterosso, after years of working in the wine business. She restored abandoned fields converting them into vineyards. A lot of work favored by a great passion. Only 3.000 bottles produced per year!
HOW IT IS: Deep ruby red, aroma of red berries, black pepper and wild cherry. Bold and dry in your palate. Very tasting with cold cuts and medium aged cheese.
PERFECT FOR: Pragmatic people and very determined.
Check now the SECOND PART of the Wine Wish List on our blog!
Photo Credits: @mattandgrace @thewinepetite @arrigoni_pietraserena @aziendaagricolagiacomelli
#christmas #wine #christmasideas #NessunDormaCinqueTerre #Cantina #Manarola #CinqueTerre